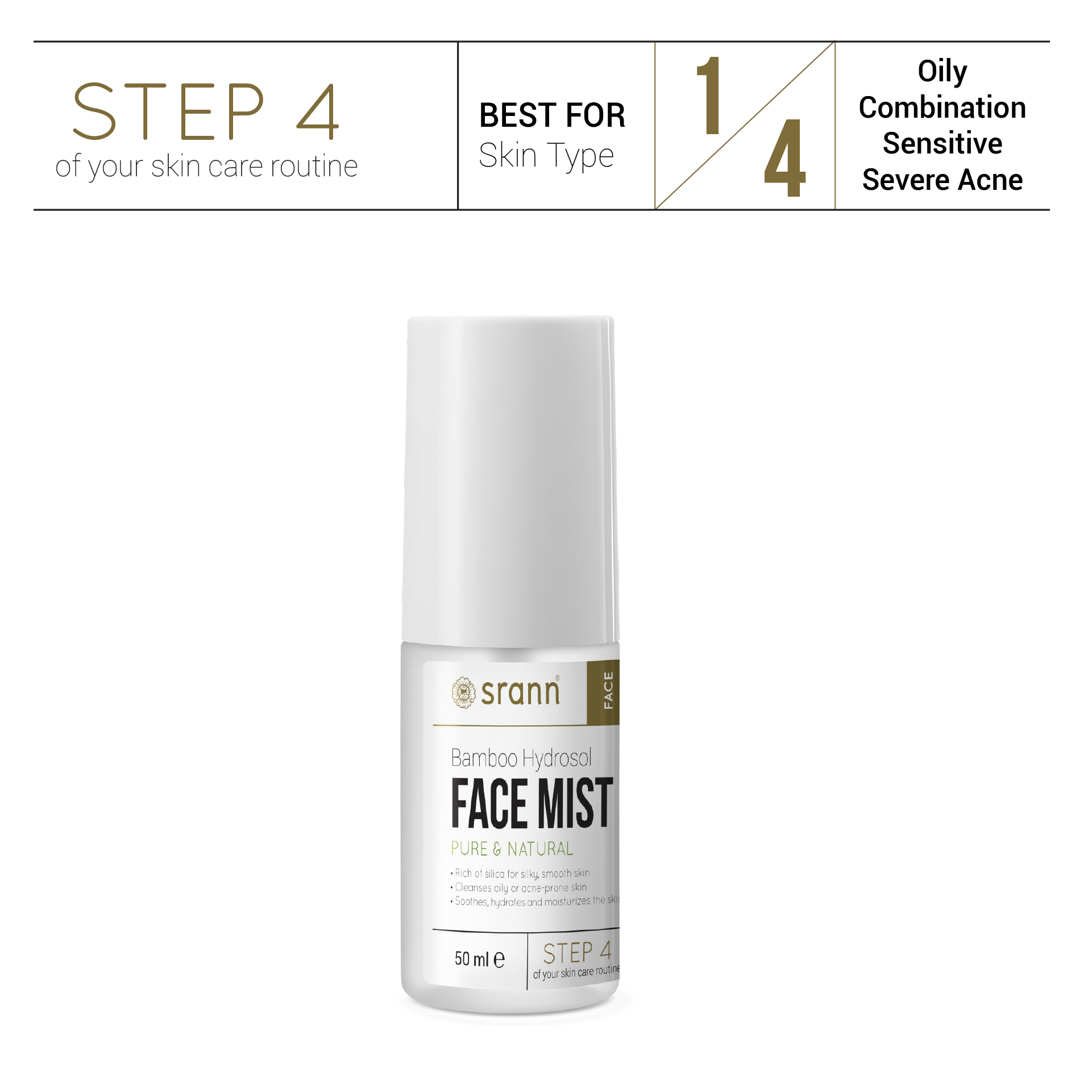 Bamboo Hydrosol FACE MIST
Bamboo Hydrosol FACE MIST
Pure & Natural
• Rich of silica for silky, smooth skin
• Cleanses oily or acne-prone skin
• Soothes, hydrates and moisturizes the skin
Bamboo Face Mist is an artisan crafted steam distillation using fresh bamboo leaves. The product is 100% bamboo and can be used in a variety of ways.
Bamboo hydrosol has been shown to reduce sunburn by 50% overnight. (also works for burns) It is excellent for any and all skin conditions. It's a great leave in hair conditioner. It is safe for all ages and is a great way to get silica into your skin.
INGREDIENTS: 100% Pure Bambusa vulgaris (Bamboo) Leaf Water
Help my skin in summer
My skin always get very dry and irritated when summer come. Thanks to this mist for help my skin to be hydrated and less burnt.