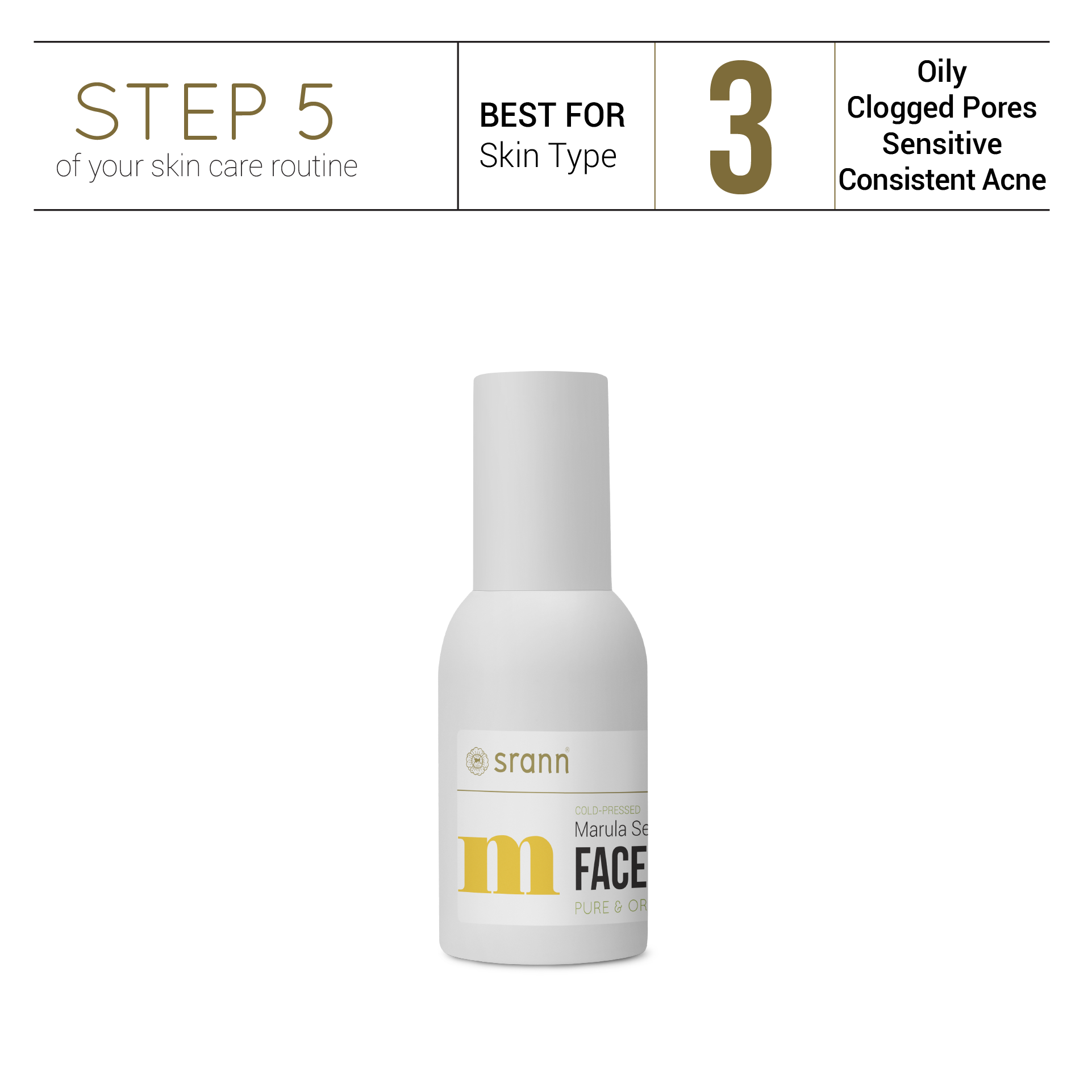 Cold-Pressed Marula Seed FACE OIL
Pure & Organic
Best for Skin Type 3
• Non-comedogenic
• Fighting acne
• Anti-aging
• Protect Skin From UV Damage
Marula oil makes an excellent moisturizer for oily skin and treating acne because it is ultra-light, non-greasy, noncomedogenic, and is rapidly absorbed. Its amino acid content helps eliminate dirt, debris, and dead skin cells that clog pores. Its antimicrobial properties fight the bacteria that contribute to the formation of acne. Marula oil is also highly regenerating, rehydrating and reparative for the skin.
NUTRIENTS:
Oleic Acid: 94% of Marula Oil is made up of oleic acid —an omega-9 fatty acid that penetrates deeply into the skin.
Omega-3 and Omega-6 Fatty Acids: These fatty acids promote the health of body systems, including the skin.
Vitamin C: This powerful antioxidant combats the damaging effects of free radicals, which can lead to the visible signs of aging.
Vitamin E: An antioxidant that neutralizes the scavenging activities of free radicals.
INGREDIENTS: ECOCERT Certified Organic 100% Pure Sclerocarya birrea (Marula) Seed Oil
Such an amazing oil!
I have oily skin and always avoid any oil on my face until my friend gave me a try, then I fall in love with this oil! It's super fast absorb and leave no greasy on my skin. After using it for 1 month, my skin was less oily and looks brighter! Such an amazing oil!